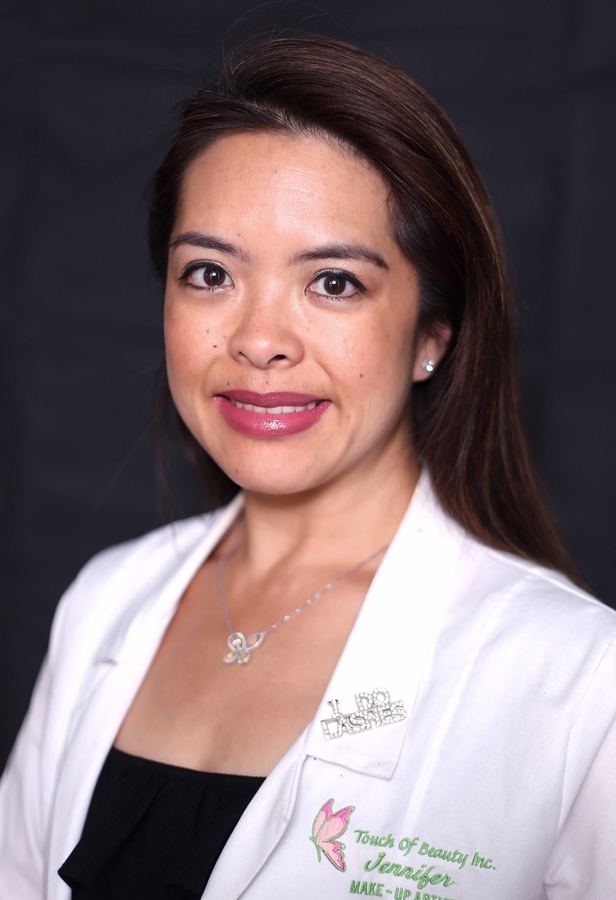 Jennifer
Touch of Beauty was founded by Jennifer in 2007
Education:
University of Maryland College Park, MD (Go Terps!)
Graduated with a BS in Microbiology.
Training/Certifications:

Graduated from Effortless Beauty School of Permanent Cosmetics Riverside, CA
PhiBrows
Eyebrow Microblading Certified Washington, DC
Completed the
Xtreme Lashes
Training Workshop and Certificate Process
Completed the M.Ivani Advanced Hairstroke Eyebrow Training (Nanobrows)
Xtreme Lashes
Certified Lash Stylist
Xtreme Lashes Advanced Lash Certified Lash Stylist
Xtreme Lashes Advanced Lash Certified Lash Volumation Stylist
Xtreme Lashes Advanced Lash Certified Stylist in Omnivolume
Completed Bloodborne Pathogens
Training for Tattoo Artists
Exposure (
11/2018
)
Completed/Certified in
Adult First Aid/
CPR
/AED (
11/2019
)

Professional Summary:
Jennifer has been in patient care for over eleven years and knows how to make a patient feel comfortable and at ease even in the most nerve-racking moments. She is a fun-loving and a caring person. Jennifer has worked side by side many surgeons in the operating room and has been trained in sterile techniques. She has a way with people and always has a smile on her face. She believes in helping others to improve themselves. Her clients will receive the best service and personal attention that anyone could ask for.
Hobbies/Interest:

Jennifer loves music and the arts. She plays the piano and the violin. She enjoys spending time with her family and friends and also enjoys many outdoor activities such as volleyball and skiing.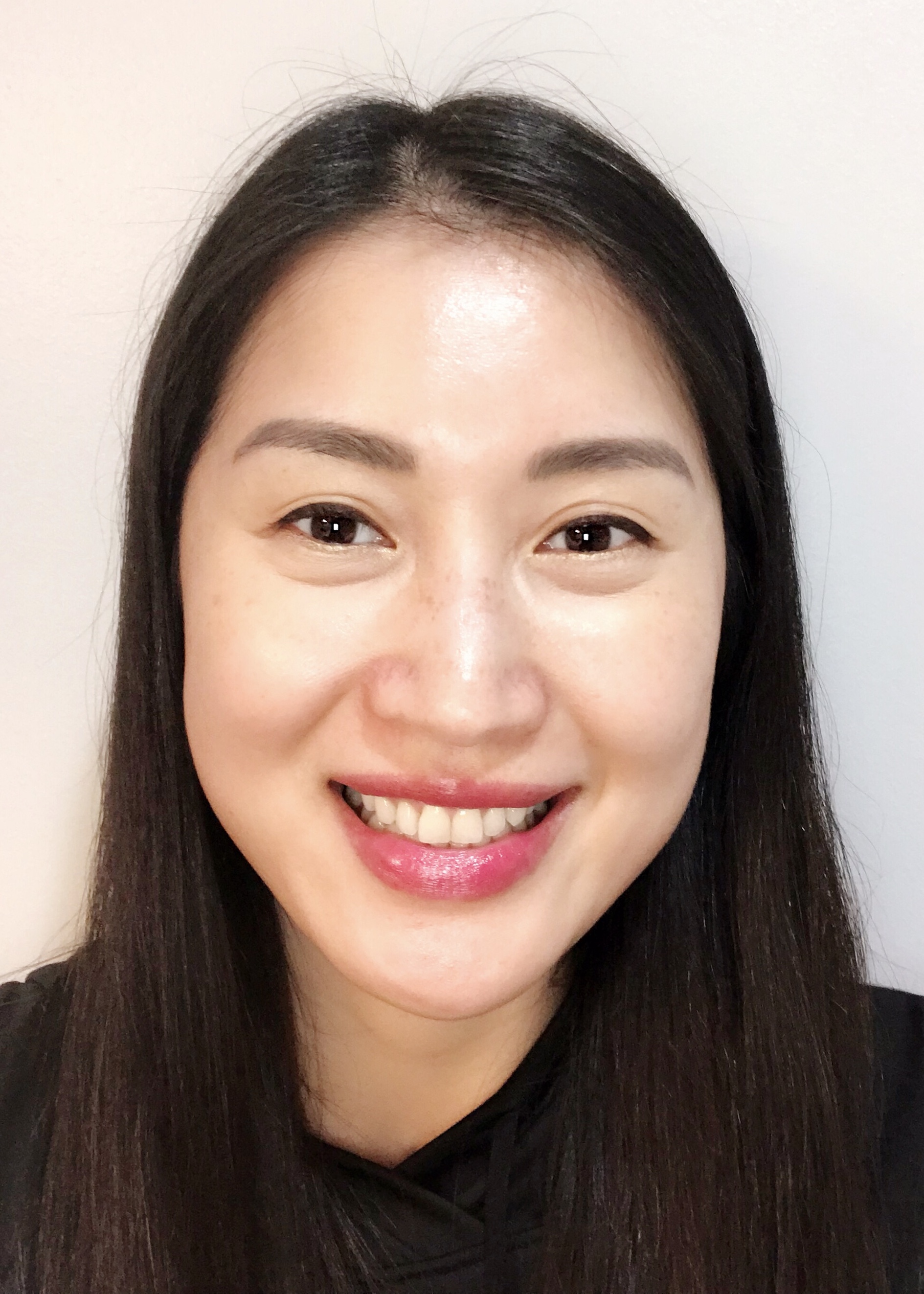 Yan
Yan joined the team in 2016 and has since hit the ground running.
Yan`s unique talent fashion and all things beauty began at a tender age. By the time she was 16, Yan mastered the art of nail design. Driven by her clients demand for more, Yan began a rigorous study regimen to gain a better understanding of skincare. Yan's meticulous attention to detail is illustrated by practicing safe techniques in a comfortable, sterile and hygienic environment.

​Always eager to empower women through education and consultation, Yan began noticing women adversely impacted by incorrect eyelash applications. This discovery prompted her to explore training in eyelash enhancements with Xtreme. Since then Yan has cultivated her skills and continues to share her talent among women of all ages.​
​
Nurturing your beauty rejuvenates both the mind and body for a long time to come. Finding an experienced, Certified Xtreme Stylist you can trust to harness and enhance your beauty is timeless! As a 2 year veteran in the industry, Yan's pleasant demeanor and artistic grace brings new meaning to stunningly beautiful. Her attention to detail and natural connection with clients enables Yan to provide an unparalleled level of personalized service with repeat clientele. ​
Professional Experiences:
1997 - Nail Technician License

2008 - Esthetics License

2016 - Certified Xtreme Lash Stylist

2017 - Advanced Certification in Xtreme Volumation
We provide consultations for all the services that we offer
Have lots of question but don't know where to start, contact us to schedule a consultation.
To provide permanent cosmetics to meet your needs.
We provide a variety of Beauty Services to enhance your natural Beauty.
We provide top notch personalized customer service to our clients.
Frequently Asked Questions
Our Services
What Services do you provide?
Eyebrow Nanobrows:
Nanobrows is a newer technique that is similar to Microblading however the process uses a (motorized) tiny needle that vibrates and embeds the ink pigment into the skin. This technique is more efficient and results are still natural and appealing.
Eyeliner:
Eyeliner will enhance, define and help lift the shape of the eyes while bringing out the natural eye color. It will make the whites of the eye look whiter and clearer, lashes will look longer and thicker, creating a more youthful appearance. Upper eyeliner will cover the entire lash line and upper lids. Bottom eyeliner will cover the lower lash lines and to where the clients desires.
Lips:
Performing a lip procedure will enhance and/or correct the natural symmetry of the mouth. It will balance the face making the lips look smaller, bigger or even more symmetrical. The liner can be applied to your natural lip line or made smaller or larger based on clients request. Lip blending will allow clients to have natural looking color all the time, if clients want a glamorous, and healthy look to their lips, just add lip gloss.
Beauty Mark:
A very simple procedure of a small mark anywhere on the face.
Lash Tinting:
Great for clients with light colored hair. This will make the eyes defined and more awake looking. This gives the lashes a thicker and bold look. It colors your lashes adding the illusion of thickness and dimension. This can also be done for your eyebrows.
Lash Extensions:
For those with short and thin lashes. You can now get lashes like Beyonce and Jennifer Lopez! Single synthetic eyelashes are placed directly on the natural lashes one at a time. It can take three hours to complete. Lashes can last 3-4 weeks. When applied correctly, the lash extensions look and feel as if they are your own eyelashes. Each synthetic eyelash extension is shaped and polished like a natural eyelash. Surgical glue is use to place these lashes on the existing lashes. Lash extensions are semi-permanent. With proper application and simple, common sense care, the lashes can last up to 60 days, depending on the life cycle of the individual's natural eyelashes. Most individual's eyelash cycles vary between 60 to 90 days. During this period, eyelashes naturally fall out in intervals. We recommend a full set of lashes for the initial application and touch ups every two to four weeks. Touch ups are quick and inexpensive.
Permanent Makeup Touch Ups
I had my makeup done elsewhere, do you do touch ups?
In most cases, yes. However, we would need to see you first for a consultation as every case is different. Please contact us.